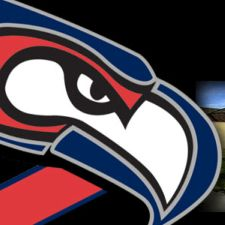 [Cowichan Capitals]

[[Image:[Your Team Logo Link Here]|center|125px|[Cowichan Capitals]]]

Tier Level
[[[5]]]
League Number
[1472]
Date Founded
[November 2008]
Season Founded
[15]
City
[Cowichan Valley]
Home Arena
[WestCoast Plaza]
Colours
[White,Silver,Red and Blue]
General Manager
[Mike Gillis]
Head Coach
[Marek Dragt]
Captain
[Bertram Veltman]
Play-off Wins
[0]
Play-off Finalists
[0]
.
Season 15: A New Era, With Signs Of Talent
Edit
As the Capital's joined the league with 3 games remaining in Season 15, they had an opportunity to get a look at what sort of team they were dealing with. With 15 of 19 roster players signed that are currently 25 or younger, some questioned there experience and talent, including there GM, but what happened in those 3 games really proved what this team could be capable of.
"We're in it for the long haul, thats why we went ahead and signed a bunch of young talent with loads of potential, guys like Brenneman, Hueso, Braga, Fitzmaurice. We're thinking more about the future then winning championships anytime soon, I'm not expecting us to be winning right now, I'm just looking for the development from the young guys, getting them ice time, playing them in different situations, etc."
If that be the case for General Manager Mike Gillis, then the future is looking very bright. After going 3-0 in the "Pre-Season" for the Captails, they outscored theyre opponents 22-2, and got some pretty impressive numbers from the young guns. The 19 year old centermen Jayson Hueso took the opportunity to shine and ran with it, netting 3 goals and 4 helpers for 7 points and a +4 rating, and a 62% faceoff percentage. Another 7 points came along from 23 year old (LW)Gabriel Brenneman, with 4 goals and 3 assists and a +2 rating, impressing not only the fans, but his teamates too. As the forwards showed much hope for the Capital's, people also couldnt keep their eyes off the 19 year old Defensemen from Compton Quebec, Shon Fitzmaurice, as he took his average of 22:14 a game and made every second count, including 2 powerplay goals and 2 helpers, to boast a +4 rating.
The Capital's now have the off-season to make some minor adjustments if need be, and prepare themselves for their first full season in the GHL.
Goaltenders

#
Player
Catches
Age
Birthplace
Years Remaining
Overall
64
Hiram Kulas
L
22
Cookshire, Quebec
3
68
36
Jasper Fehlman
R
19
Humboldt, Saskatchewan
2
66
Forwards
#
Player
Position
Shoots
Age
Line
Birthplace
Years Remaing
Overall
34
Edmund Succar
RW
L
22
SC1
Winchester, Ontario
3
74
6
Svend Furner
RW
R
30
SC2
Lidköping, Sweden
Final
72
47
Sanford Eggler- A
RW
L
28
SC2
Weedon Centre, Quebec
2
72
57
Gabriel BrennemanA
LW
L
23
SC1
Arboga, Sweden
3
72
77
Dannie Pizira
C
L
21
CH3
Bloomfield, New Brunswick
Final
70
65
Jayson Hueso
C
L
19
SC1
Rochester, New York
3
70
19
Miguel Braga
C
L
24
SC2
Cumberland, Maryland
3
69
96
Leonard Ivanov
C
L
21
CH4
Summerwest, Russia
Final
69
21
Lucius Chavarria
LW
R
19
CH3
Suffolk, Virginia
Final
68
11
Praza Latu
RW
R
19
CH3
Martin, Slovakia
Final
68
56
Silas Ryce
LW
L
29
CH4
Petrolia, Ontario
Final
66
94
Valentin Prokhorov
RW
R
25
CH4
Barnaul, Russia
Final
66
66
Enrique Rollison(Scratch)
RW
L
31
CH4
Povungnituq, Quebec
Final
67